Spring is my first attempt at emulating woodcut style illustration with digital media. My inspiration came obviously from the delayed coming of spring in my town. Since Arcadia, my homeplace, is closely associated with ancient greek god Pan, I wanted to add some mystery to the picture, by using large depiction of him as a background -or it could be the winter leaving us for good, spying on the fairies below.
I used public domain photos as a starting point and using Photoshop, I converted them to halftone-line sketches (with additional layers for detailing and shadows). Using illustrator's bitmap tracing engine , which is very efficient in black & white conversions, I matched all individual elements to create the finished B/W image (see below).
I colourized the finished picture in  Photoshop.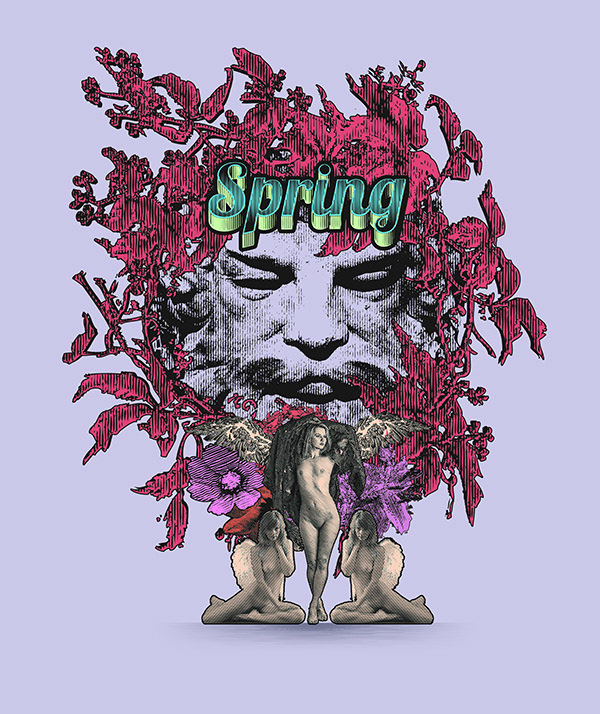 Close-up of the illustrations.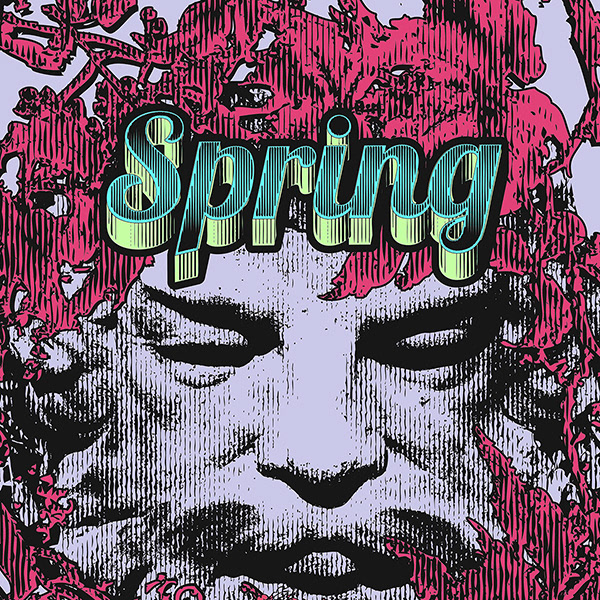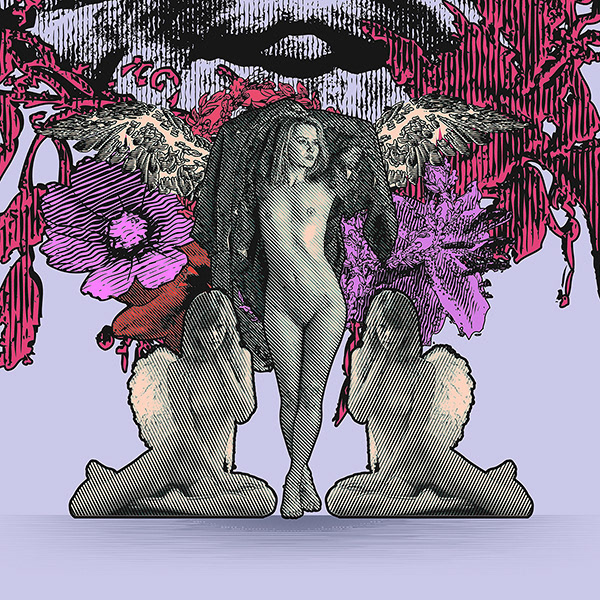 The initial Black & White image in illustrator and a close up (below)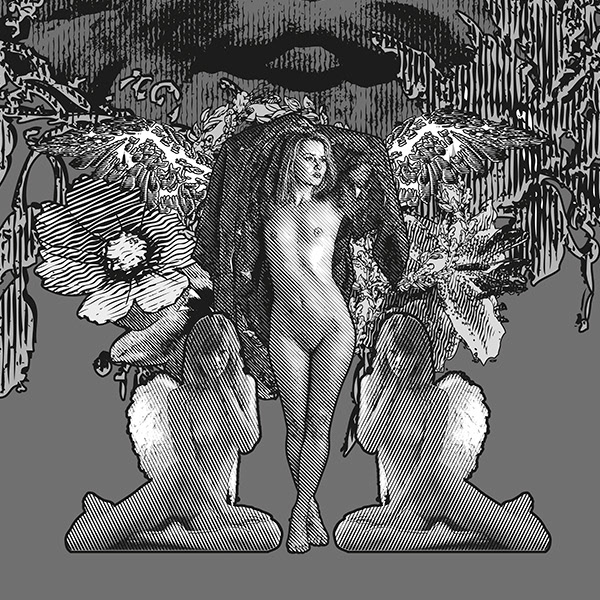 The outline preview of the vector structure in illustrator. It's amazing what modern computers can handle!